Meet the Owner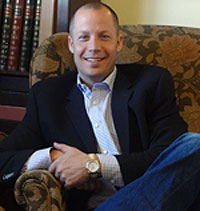 Anthony Galeotafiore attended Fordham University on a full scholarship in 1991 and graduated with a BS in Political Science and Business. He started out at a NYSE wallstreet firm as an investment banker and securities principal. After having tremendous success in the technology sector of the securities market, Galeotafiore set out to start up an independent brokerage securities business by partnering with Bear Stearns to act as the clearing house to facilitate the trading.
In 1997, Galeotafiore founded AJG Associates and began looking for opportunities in the real estate, equities and debt markets both as a principal and a broker. Anthony's "can do" attitude helped him develop relationships with high net worth investors, lenders and institutional funding sources.
He has experience from several sides of a real estate deal- as a principal, developer, lender, consultant and broker. Since the financial crisis of 2008, Anthony has focused on buying non-performing commercial mortgages in New York and Florida. Hi philosophy when buying mortgages is to add value by bringing a "win-win" solution for all parties involved. In the past decade Anthony has purchased ten of millions of dollars of distressed real estate, mortgages and consumer debt.
Over the past decade AJG has been designing and building residential and commercial projects which requires vision, planning and implementation. AJG has a proven track record of successfully completing ground up development projects from concept to reality ranging from residential, multifamily, condominium to various commercial assets classes. He has assembled an experienced team that ensures the building process to be successful and expeditious with a reputation of delivering on time and within budget.